OUR GANG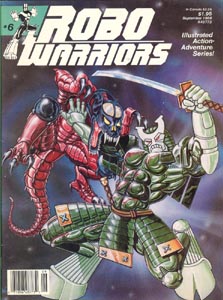 "Our Gang" is a seven-page prologue that sets the stage for Murciélaga's eventual meeting with Señor Baboso.
A neighborhood girl falls victim to an apparent random gang shooting, but as Murciélaga steps in to clean up the streets she learns there is much more behind the scenes than anyone realizes.
ALL RIGHTS RESERVED
The artwork, characters, stories, etc. displayed here are © Studio G and Dærick Gröss Sr. All rights are reserved, please
ask
before using our images and property.
Any and all artwork displayed herein is &copy Studio G, Emjee, Dærick Gröss Sr., and/or Dærick W Gröss, and is solely the property of Studio G unless otherwise noted. Murciélaga, She-Bat is © 1987-2010 Dærick Gröss Sr., all rights reserved. Selected comic book samples are &copy their respective owners, and are posted here for portfolio display purposes only. Questions, comments, suggestions and broken link reports (please) can be sent to:
webmaster@studiogart.net
.